High-Performance Synthetic Motor Oils and Lubricants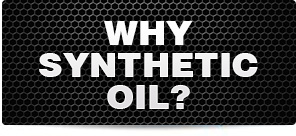 Learn about the differences between conventional and synthetic lubricants, review performance test results or learn more about AMSOIL in general.
Read More
We started in AMSOIL in 2001. We had a friend that loved the stuff. I then owned a 1994 Dodge Grand Caravan and had repeated problems with the cooling system and the engine and transmission often overheated. This overheating caused the normal oil/transmission fluid to break down. So I thought I would give it a try. I have never looked back since. I owned a 1997 Ford Escort, which had problems shifting, I thought after my experience with 2 transmission rebuilds with the 1994 Dodge Caravan I was in for real trouble. I decided to do a complete transmission fluid exchange and change the transmission filter, added AMSOIL full synthetic transmission fluid and it has been smooth shifting until it began experiencing some internal engine problems at 174,000 miles and it was retired. When I looked into AMSOIL initially, I found I could purchase product at wholesale as a preferred customer, but it wasn't much more expensive to become a dealer, so I signed up! AMSOIL was pretty much just a hobby for several years, but I was surprised how easy it sold itself. I started getting serious about the business a few years ago. It is great fun, a great product and you get to make money doing it! Try the products and consider becoming a dealer, contact me and I'll help you get started!